With this new Season in Fortnite, many players are discovering that the NPCs they went to before have moved to other locations, been removed from the game entirely, or are no longer upgrading weapons. However, we have obtained the list of all the NPCs that will upgrade your weapon.
How to Upgrade Weapons in Fortnite Chapter 2 Season 6
The only real downside of this switch to Season 6 is that the number of Upgrade locations has been reduced. Also, Most of them have been pushed towards the edge of the map. Since the Storm Circle can only cover a certain amount of ground, your best chance to get higher-tier weapons is to upgrade as early as possible in a match. Luckily, with this guide, you'll have an edge over the competition: You'll know exactly where they all are located!
What to Know About Upgrading
There are a couple of crucial pieces of information to know about upgrading. We'll cover them in this section of the guide, but please feel free if you wish to skip straight to the NPC locations.
Upgrading Makeshift Weapons
For some reason or another, you can only upgrade Makeshift Weapons to the Rare Tier. We're not sure exactly why you can't upgrade them to the Epic Tier, but we assume they don't exist (or if they do, we haven't seen them).
Upgrading Costs Gold Bars
Gold Bars have continued from Season 5 into Season 6 and function mostly the same way. You can use them with specific NPCs to do things like hire them, purchase items, and of course, upgrade weapons.
Crafting Automatically Upgrades One Tier
When you craft a weapon from a Makeshift to Primal or Mechanical, it automatically upgrades it by one Tier. In other words, if you have a Common Makeshift Rifle, it will become an Uncommon Primal Rifle if you upgrade it with Animal Bones.
NPC Locations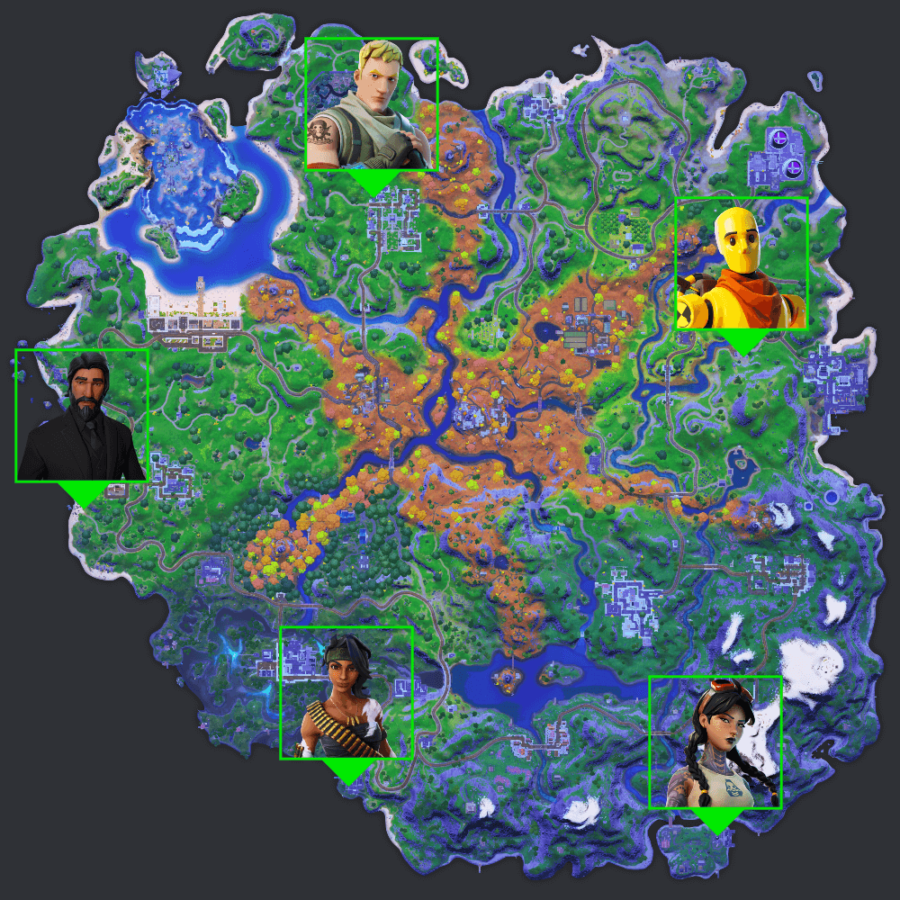 The image above shows you the NPCs' that will upgrade your weapons. The list below provides the NPCs names and a short description of how to find them.
Remedy: Remedy has decided to stay in Craggy Cliffs, which was one of her Season 5 locations. You'll find her on the southeastern corner.
The Reaper: The Reaper is still in his mansion on the far western edge of the map, near the middle.
Bandolette: Bandolette is located in Flushed Factory, which is near the southwestern corner of the island.
Jules: Jules is on the southeastern corner of the map, likely fixing things at Camp Cod.
Dummy: Dummy is putzing about in his Season 5 location West of the northwestern corner of Dirty Docks.
Upgrading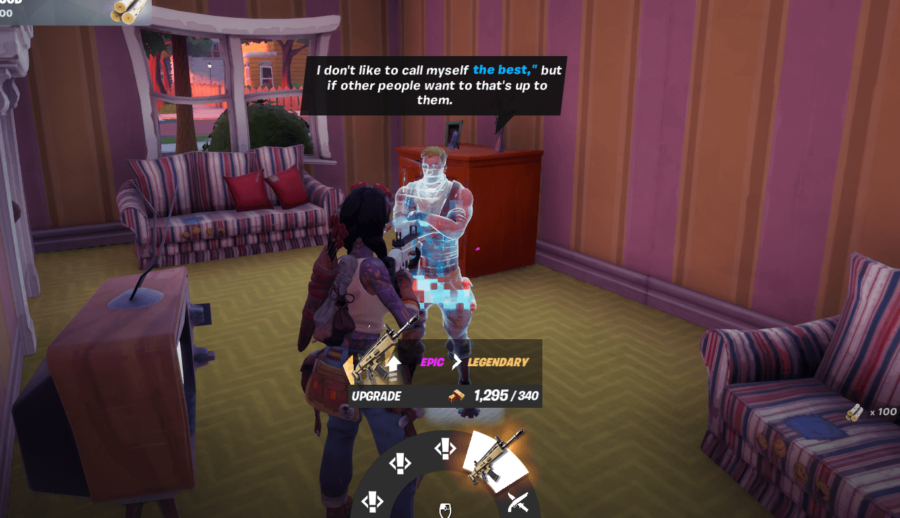 Once you have found one of them, upgrading is simple:
Make sure you have a weapon selected that can be upgraded.

Interact

with them to pull up the radial of options.

Select the option to Upgrade.
Now, be sure to make the cost worth it by eliminating other players!
Be sure to check our full Fortnite Chapter 2 Season 6 Guide for all the latest info on the new Season!